John Lundberg is an artist and filmmaker. He graduated from the National Film and Television School in 2004, where he made four documentaries. His film The Mythologist was broadcast on BBC4 in 2004. It won the Jerwood First Cuts Documentary Award at the Sheffield International Documentary Festival and was shortlisted for the Grierson Awards in the best newcomer category. Underpinning all of his work is a deep interest in how myth and artifice can shape and alter reality.

He's currently finishing his first feature length documentary called Mirage Men about how the US government created a myth that took over the world.



John founded the arts collective Circlemakers in the early 1990s and has been creating crop circles all over the world ever since. There are chapters about his crop circle making exploits in both Henry Hemming's book In Search of the English Eccentric and Iain Aitch's book A Fete Worse Than Death. With Rob Irving he is the author of The Field Guide: The Art, History and Philosophy of Crop Circle Making. Crop circle clients have included: Korn, Shredded Wheat, Microsoft, Greenpeace, Big Brother, Nike, UKTV, The Sun, Hello Kitty, Sky One, Mitsubishi, AMD, Thompson Holidays, 02, Richard & Judy, Orange Mobile, and BBC.

Occasionally he writes articles, covering crop circles, mind control, the Roswell alien autopsy and snuff movies for the Daily Mail, Fortean Times, Strange Attractor and UFO magazine.



With Mark Pilkington he co-founded Strange Attractor, which started off as a series of events and has now been developed into a highly praised journal and press.

Before pursuing his passion for film making John ran his own successful digital design company producing award winning interactive content for companies such as MTV, BBC, Cartoon Network, Sony Music, and Discovery.

page one | page two | page three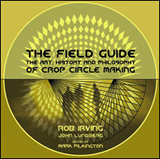 Buy John's book from: SA / Amazon



miragemen.com
Find out about my new feature film



first earth battalion t-shirts
Secret paranormal military clothing



circlemakers.org
My group's crop circle making activites



mythologist.co.uk
Find out about my last film



jonronson.com
I run Jon Ronson's website for him



ostension.org
I try to explain what ostension is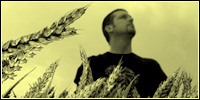 contact me: john@offkilter.co.uk
mobile: +44 (0)771 575 4018



photo credit



© 2012 John Lundberg